Tradition & art de la table
La crêperie du Frugy
Institution of the gastronomic heritage of Quimper
Open every day, noon and evening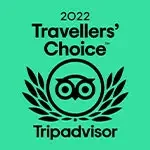 The Frugy creperie in Quimper
An unforgettable
taste journey
For better quality, the creperie du Frugy makes its galettes and crepes on demand based on its most conventional recipes with house specialties. Our toppings are cut, cooked, seasoned and cooked by our kitchen team. You can also choose the ingredients for your crepe or galette.
You will also find a choice of ciders and drinks that we will recommend to you, at your request.
So dare to push the door of our creperie, located close to the Saint-Corentin cathedral at 9, rue Sainte-Thérèse, in Quimper. You will live an unforgettable culinary experience between tradition and modernity in a typical setting decorated, among other things, by the tapestry signed Pascal Jaouen, and embroidered by hand.
à la carte
Do you lack inspiration? Here is a small selection of our pancakes and pancakes most appreciated by our customers. You can also choose the ingredients of your choice to compose your savory or sweet crepes.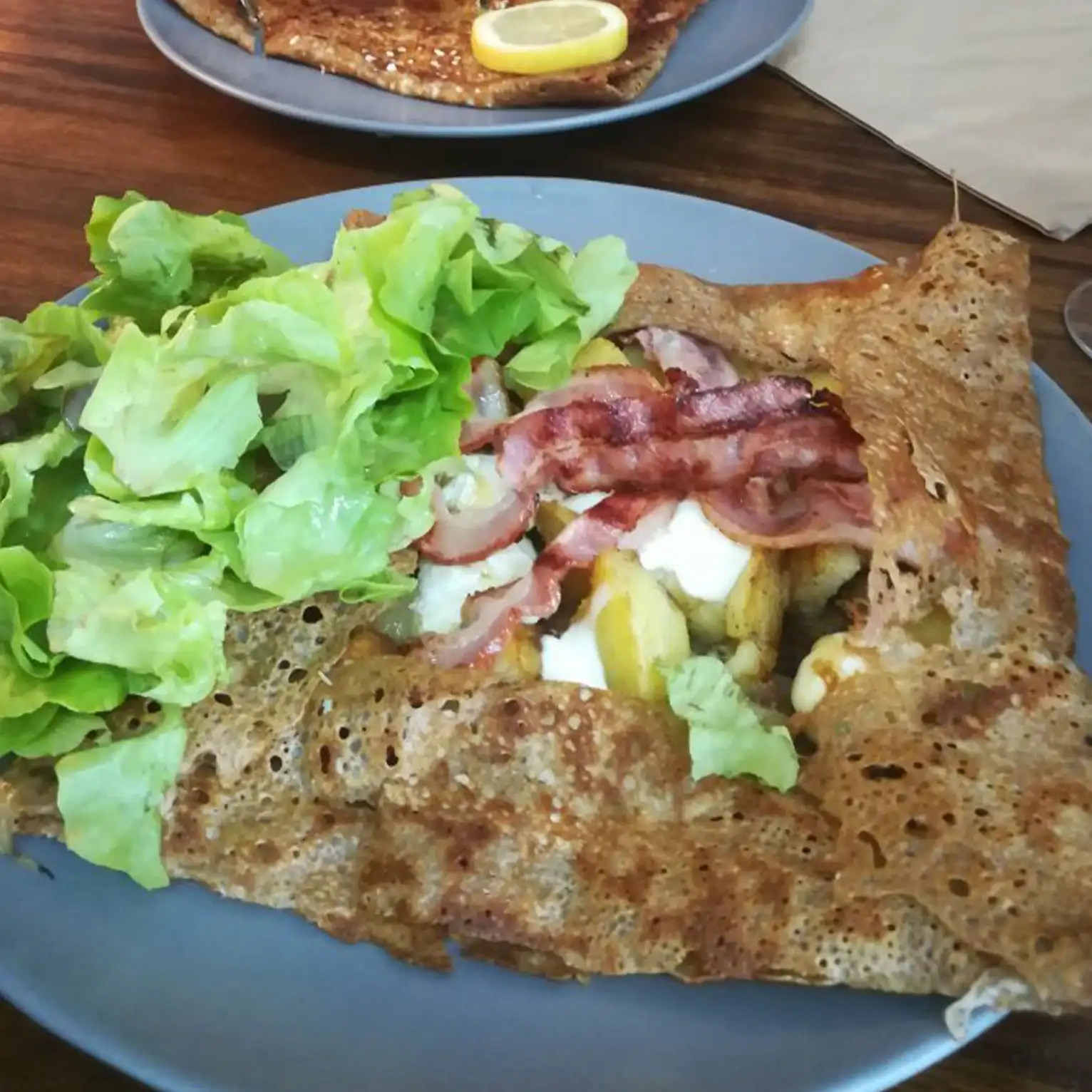 LA GOUEL
sarrasin crepe with Petit Lorientais – organic and Breton cheese, potatoes, smoked bacon, fresh onions cooked in Kerné cider, heavy cream, salad, vinaigrette.
crepes, sarrasin crepes & preparations
Home cooking
Buckwheat, farmhouse cider, buttermilk, local beer and fresh products selected from local producers. We offer Galettes and Crêpes garnished in an inventive and original way with homemade preparations. Fresh leeks in cream, cooked tomatoes, onions cooked in Kerné cider, vinaigrette sauce, praline cream, chocolate sauce, salted butter caramel, apples, whipped cream… The vast choice of ingredients and galettes are the reputation of the crêperie du Frugy.
Each of our recipes pays tribute to Breton culinary heritage!